Stat of the day: £280m
The amount UK-based car parts entrepreneur Sukhpal Singh stands to make after he sold his business to a US company.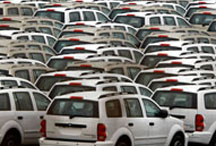 Who says dot-com entrepreneurs are the ones making all the money? Sukhpal Singh, founder of Euro Car Parts, an independent distributor of replacement parts for vehicles, has sold his business to rival US firm LKQ.

LKQ paid £225m for the business and will pay another £55m if Euro Car Parts meets growth targets for the next two years.

Mr Singh came to Britain when he was 13, after his family fled the Ugandan regime. He started the business aged 18, which has grown to 90 branches and now supplies 114,000 parts.