Stat of the day: 312,900
And rising fast. The number of followers Simon Cowell has accrued in his first 17 hours on Twitter. That's right, reality TV's Mr Nasty is live in 140 characters.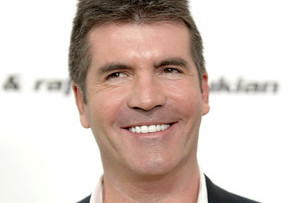 At 4.50pm yesterday, the Britain's Got Talent judge and X Factor supremo tweeted his first words: 'It's official, I know it's taken a while. It's really me! We're live in 10 minutes. I'll keep you posted. Lots of love #iamsimon.'
In true Twitter sleb form, Cowell is already getting into scraps with fellow tweeters. Piers Morgan has been taunting the Syco founder about trailing behind in follower numbers: 'Morning @SimonCowell - still 1.3 MILLION followers behind me. As you would tell a contestant: 'There's a LOT of work to do, luv.'
Cowell responded to the baiting in his typical laconic style, tweeting a single line: '@PiersMorgan Look up the word deluded in your dictionary'.