Stat of the day: 5,000
The number of jobs that are to be created by US coffee giant Starbucks in the UK over the next five years.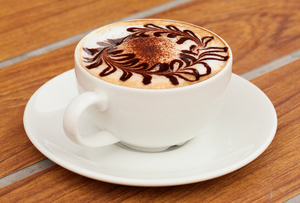 If there's one company that's immune to the current gloom on the high street, it's Starbucks. The coffee chain, boasting over 700 shops in the UK, has just reported a record financial year, with $11.7bn in global revenues and operating margins at 14.8%. It's an unstoppable, caffeinated juggernaut.
At least Blighty is set to benefit from the firm's ongoing growth spurt. There may already be at five Starbucks cafes on every major high street, but UK MD Kris Engskov still believes there is more market share to be had. He plans to focus on expanding the firm's drive-through business from nine to 200 outlets over the next few years. Alongside these motoroway micro-cafes, Starbucks will also continue its domination of the UK high street with 100 new coffee shops.
This news couldn't come at a more opportune time for the British economy. Today, the word on the street is that the UK has already sunk into recession. A fortnight ago, reports also confirmed that youth unemployment has exceeded one million. Meanwhile, the public sector is still shedding jobs like dead skin.