Stat of the day: £5m
Hand model Gemma Howorth has reportedly insured her hands for this amount. Will the policy pay out handsomely (groan) every time she breaks a nail?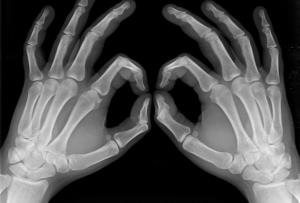 Howorth is just one of many artistes from across the worlds of art, advertising, media, food and drink to insure her most prized anatomical possession.
Not surprising, given that her mitts bring in lucrative sums from clients Fairy Liquid, Cadbury's and Rimmel. Look out for her fingers next time those dishes rise from the suds.
Not that her hands cost all that much to upkeep, however. Howorth says that all it takes is a little almond oil to keep her paws pretty.