Stat of the day: 7.2 million tonnes
The amount of food and drink binned every year by UK households. It's about a tonne less than we were throwing away three years ago: who knew that the financial crisis could have environmental benefits?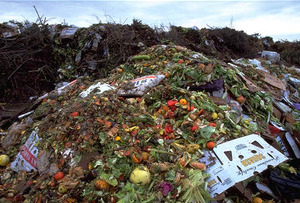 Latest figures from the Waste and Resources Action Programme (WRAP - great acronym) show that we're actually less wasteful than we were a few years ago.
Why? Because we're poorer.
Falling household incomes are forcing people to eat their leftovers (boo hoo) and use all of the groceries they buy (shock horror) resulting in a one tonne saving on the waste of yesteryear. With food prices rising a whopping 20% in five years, people simply can't afford to indulge their Henry VIII-style, hurl-unfinished-drumstick-over-shoulder tendencies any more.