Stat of the day: 72%
The percentage of Brits now heading to their local for food, not drink...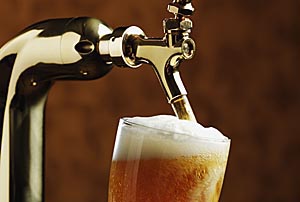 British pub-goers have always been famous for downing pints – but not in this way. Record numbers are now putting nourishment ahead of their beloved booze. Are we seeing the end of the traditional watering hole?
Mintel has found that 72% are attracted to their local because of the food they serve, compared to 63% who go for a drink. The main reason being the relaxed environment in a pub compared to a stuffy restaurant. Diners have also been enticed by gastropubs and, at the other end of the scale, £2.99 meal deals. That's a step up from a pint of Guinness and a packet of scampi fries at least.
Whatever the drivers, our beleaguered pub industry will be pleased to have people coming through the door, as it tries to absorb punishing tax measures. They may just have to change the signs to appeal to trading standards – from the Tap & Barrel to the Ham, Egg & Chips.