Stat of the day: 7.5%
The amount by which the cost of a typical Christmas dinner has risen over the past year.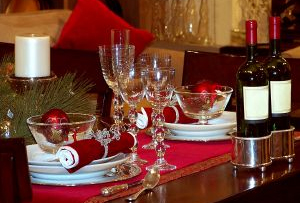 MT had been wondering why its wallet was looking so empty this Christmas, but all has been explained by the Office for National Statistics: apparently, the price of turkey steaks (rather than a whole turkey, bizarrely) has risen by 3.8%, to £8.15 per kilo, while broccoli is up by 4.4%, cauliflower is up 6.3%, frozen peas are up 4.6% and the cost of pigs in blankets ingredients has also risen. In fact, the only prices that have dropped are carrots, which are down by a whopping 20.5% (bumper year, then) and potatoes, which have dropped by just over 10%.

But the ONS' most Christmas-busting finding is that the price of Champagne has risen by 8.6%, to £28.93. Bah, humbug...