Stat of the day: £83,000
The average annual pay packet of a City worker. Salaries in the Square Mile have jumped by 12% in the past year. And that's before the bonus is thrown in.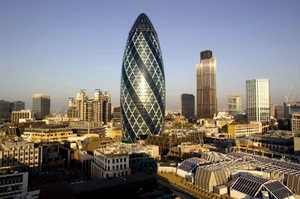 Managing directors have faired even better, with a 21% increase in take-home pay. That's £237,000 a year. Nice.
The new report by recruitment firm Astbury Marsden has the skinny on the wages of some 11,000 workers across 80 companies. Despite the increases in base pay, earnings have actually gone down in the past six months. Monstrous bonuses have been slashed to the bone and financial services firms have tried to compensate by upping base pay.
Mark Cameron, Astbury Marsden COO, says: 'Standard practice in the banking sector when you are trying to recruit senior executives had been to buy out their current bonus and offer them a guaranteed bonus. As the banks can no longer offer those kinds of packages because of changes to the FSA's Remuneration Code, they are forced to attract talent by offering high base salaries.'