How to stay focused
Do you have the attention span of a gnat, flitting from one thing to another as you fret about your never-ending to-do list? Here's how to develop a laser-sharp focus.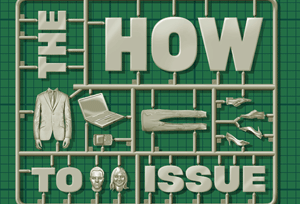 Work out what you want to achieve
Be realistic about what you'd like to get done and by when. Beware the to-do list that carries on and on; it's best to pick three things to be completed in a day and decide specific next steps. Want to pitch an idea to the boss? Get a time in the diary. Write down the things you don't need to worry about today and when you will tackle them. Roy Baumeister, co-author of Willpower: Rediscovering our greatest strength, says when you try to ignore unfinished tasks, your unconscious frets about them until they're done. By making a specific plan, your inner nag will be switched off.
Set your weekly schedule in advance