How to stay healthy while running a business
Neglecting your own well-being is just as bad as taking your eye off the numbers.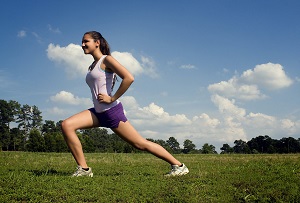 Entrepreneurs should always have an eye on their company's financial health, but it's also important to stay in shape yourself. When you've got investors breathing down your neck and targets to hit, that's not always straightforward though.
'The biggest problem for entrepreneurs is they get excited about their business and they put themselves second,' says John Neal, a performance coach and tutor at Ashridge Business School who has worked with Vodafone, the Bank of England, and the Welsh Rugby Union. 'So they forget about exercise, diet, sleep - they're so excited by the entrepreneurial idea that that's all they do. Before they know it they're tired, they're fatigued they're overweight, they've got cold, flu.'
Of course that's bad for you personally, but staying healthy isn't just about your own wellbeing. 'The healthier people are, the more focused they are, the better they are at performing at the higher level which they need in order to successfully run their own business,' says Ross Cowan, who runs his own personal training business, M.E.T.A Studio. Focusing too much on work and not enough on yourself is bad for your business, your employees and for your family.