Staying safe in the gig economy
New forms of work create big challenges for companies looking after their workers' wellbeing.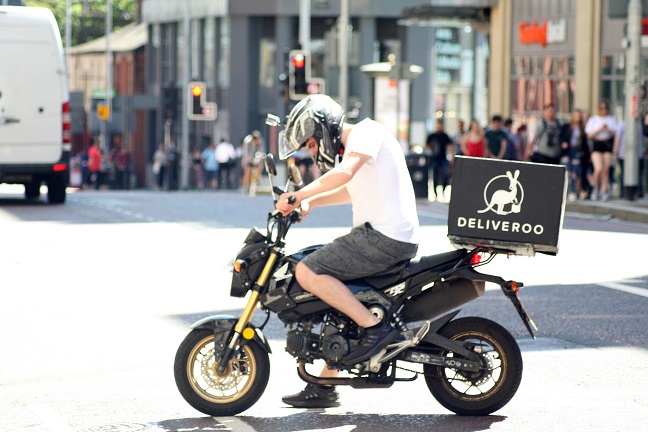 In June, a cyclist approaching a set of traffic lights in central London spotted that the moped rider next to him seemed to be streaming a TV show on the phone perched on his handlebars. When the cyclist challenged him as to whether he should be watching telly while in control of a vehicle, the driver used an expletive to convey how little he cared.
The cyclist had, of course, filmed the incident, which was soon splashed all over major news websites. Significantly, the rider was apparently at work at the time, carrying the distinctive pannier box of Deliveroo, the fast-food courier. This prompted an obvious question: what happened to employees caring about people's safety, or for the reputation of their employer?
Deliveroo is one of the more visible representatives of the gig economy, the increasingly common business model in which tech-driven companies use mobile apps to dish out work to a dispersed workforce, on a job-by-job basis. With employees coming and going, and having no regular direct contact with a central head office, it's easy to see how essential standards in safety and reputation management can start to slip (although all companies can put in place simple information and training measures to keep their people safe, and Deliveroo responded by saying that it takes road safety 'extremely seriously' and that it would take 'immediate and appropriate action' once it had identified the individual).