Steady does it - inflation sticks at 2.7%
The UK inflation rate remained unchanged at 2.7% in September.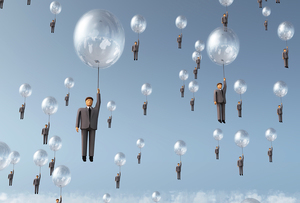 Another good month for new Bank of England governor Mark Carney: figures published this morning by the Office for National Statistics show that inflation held steady at 2.7% last month, not far off its 2% target.
The UK's inflation rate, as measured by the consumer prices index (CPI), was 2.8% in July and 2.7% in August. A drop in petrol and diesel prices, but a rise in air fares, caused the figure to remain static at 2.7% in September. Air fares fell 18.7% in the year to September, the ONS said, but this was smaller than the 25.2% decrease seen a year ago and so pushed up the inflation rate.
UK inflation rate over the last 10 years: