Stefan Stern: The best political system money can buy
Politics costs money. That is the inconvenient truth. You may not feel that political advertising, policy wonks and think-tanks represent the best value for money you have ever seen, but that is beside the point. Those research assistants, posters, leaflets and party political broadcasts have to be paid for somehow. Money has to be raised. But should he who pays the piper get to call the tune?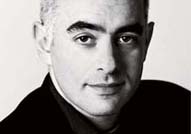 In a free and open democracy, money should not buy special privileges. Our system is supposed to mean one citizen, one vote. But in reality, there will always be a quid pro quo for people who provide enough quid. Access and influence can be bought. It is then up to politicians' own judgment how far they let their decisions be affected by their financial backers. As Arnie Vinnick, the defeated Republican candidate said in the final series of The West Wing: "If you can't drink their booze, take their money and then vote against them, you don't belong in this business."
But for business people - as for many voters - politics today just looks increasingly bizarre, and almost irrelevant. All that noise, all that posturing, all that dishonesty - to what end? It is all so unbusiness-like, offensively so to some people.
So should businesses simply steer clear of politics and politicians? That does not look like a very sensible option either. These ministers (and shadow ministers) are going to commit to certain policies, whether you like it or not. You have to take an interest, even if you do not have to get actively involved.