Stefan Stern: Business as usual
The business leaders I heard speaking at the Conservative party conference in Blackpool last week were almost touching in their candour and naivety. Can we just have a party that unequivocally supports business and lets us get on with wealth creation, they were asking. Why is there so much nonsense in the political process, preventing us from getting on with our work?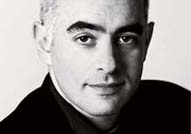 The poor, deluded fools. Don't they realise that politics is increasingly simply a game played by a self-selected bunch of obsessives, who are almost completely out of touch with the concerns of ordinary (business) people? Hardly any of these political operators have worked in business or indeed in any 'normal' work environment at all. Why should they care about 'red tape'? What do they know about balance sheets, cash flow and keeping investors happy?

Would any business leader expect to stay in post if he had matched this government's incompetence over the past few days? A general election was almost certainly on, until it was suddenly off. Would you launch a product like this, or keep your most senior colleagues confused and in the dark for such an extended period? Gordon Brown urgently needs some decent management training.

That nice Mr Cameron is no better. He decries 'spin' and says that the prime minister is treating us all like fools. But it was Mr Cameron who spent all summer claiming that he wanted an election, even as his closest advisers admitted privately that an election was the last thing they were really looking for. This was after Cameron had attacked WH Smith for selling half-price chocolate (I mean, how dare they?!), and told companies to worry more about wellbeing than profitability. That doesn't sound like the party of business to me.

Businesses just don't have time to waste on such people. But will the business community ever find a reliable champion in the world of politics? For now there remains a huge gap in that particular market.