Stefan Stern: Been to Dubai yet?
Around the time you are reading this on Monday I will be on my way to Dubai in the United Arab Emirates, to get a close-up look at one of the world's great economic phenomena. And no, it's not a shopping trip. I am to chair a conference on the Dubai real estate market and business prospects for the region.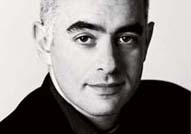 (My wife is also accompanying me. It's not impossible that she will visit a shop or two - but it is more likely that the hotel spa will keep her entertained while I am on stage, working for a living.)

Why Dubai? Well, everyone else is going there - not just Wayne Rooney's Colleen, but even Maureen Lipman's hairdresser, who used to ask her regularly, you may remember, 'Been to Dubai yet?'

But seriously - the rise and rise of Dubai is extraordinary. It is changing the economic orientation of the world. Remarkably, a major new financial centre has been carved out of the desert. And it is there to stay. That's what the people at Halliburton think - they have just relocated their CEO there.

In all our excited talk about China and India we risk paying inadequate attention to this new city state that is nearer to us and perhaps no less important to our future. What if, one happy day, there really was a workable peace in the middle east? How much business would we then hope to be able to conduct in the region? And how much would we depend on Dubai to make all that possible?

The UAE has in a sense placed a huge, bold bet on a calm and businesslike future being achievable and created on their doorstep. Their leaders have shown courage and imagination. Environmental protestors may not like it, and I suppose one day the water could run out. But if you believe in growth and wealth creation then you have to take your hat off to them.

But not for too long, of course, as I gather it can get rather hot out there.