Stefan Stern: Over the moon
How would you like it if you had to get on with your job with a TV camera permanently locked on to your every move and reaction? Not much fun, I expect. Lip-readers might get a bit upset. And there would be no way you could get away with a bit of furtive nose-picking.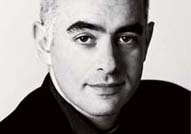 So before slagging off the England football manger Steve McLaren, again, it is worth bearing in mind the sort of pressure he is working under. During England matches he is literally being filmed every second. If things go well, fine. When they don't - well, we can all watch and enjoy his ultra visible discomfort.
On Saturday night in Tel Aviv McLaren benefited from a footballing miracle of Biblical proportions. David beat Goliath - well, Goliatsov. (I am referring to Israel's 2-1 victory over Russia, for those of you who don't follow these things.) This unexpected win gives England a great chance of qualifying, after all, for the final stages of the 2008 European football championships, something that looked highly unlikely only a few days ago. Draw with Croatia on Wednesday night and we are through.
The management lessons here? First, don't discount how important luck can be in any team's (or business's) success. Had a Russian attempt on goal in the last minute of the match not hit the post but gone in, Israel would probably have lost and England would now be out (and Steve McLaren would be looking for a new job). As it was, the plucky Israelis went straight back up the pitch and scored.