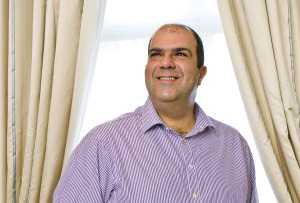 Can Stelios make easy money from easyCar
'There are plenty of under-used cars on the road ... that is lazy capital that can be put to work again' - Sir Stelio Haji-Ioannou explains the idea behind easyCar, his new venture club which allows drivers to rent out their cars to their neighbours. The outspoken easyJet founder has joined forces with lastminute.com founder Brent Hoberman to launch the business. Let's hope the two avoid the squabbles that have plagued Stelios' relationships with the board of his airline...
Published: 12 Dec 2011
Last Updated: 09 Oct 2013
.
Find this article useful?
Get more great articles like this in your inbox every lunchtime