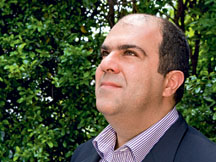 Stelios tells board: 'You are welcome to resign any time'
'These guys are welcome to resign anytime. We must take a stand against directors who seem to regard our company as their personal piggy bank to be dipped into at will.' Sounds like Stelios and his board could use a few sessions in Relate. The easyJet founder is infuriated by the latest company remuneration report, which shows that directors will be awarded up to £8m in bonus shares this year. But board members are threatening to resign at the first sniff of a shareholder vote on their bonuses.
Published: 30 Jan 2012
Last Updated: 19 Aug 2013
.
Find this article useful?
Get more great articles like this in your inbox every lunchtime