Stelios threatens to sell family stake over easyJet squabble
Oh dear. Stelios is on the warpath again. This time over easyJet's plans to buy more aircraft as part of the airline's expansion plans. 'If the board places another order for aircraft, it will destroy shareholder value into the future,' he says.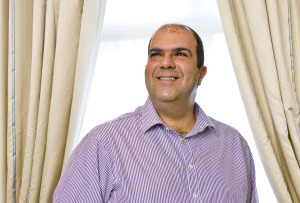 EasyJet's colourful founder, Stelios Haji-Ioannou, has penned an open letter to shareholders, threatening to sell off his family's stake in the business if management push on with expansion plans.
And this is no empty threat. He, his brother and his sister have already fired a 'warning shot', each selling off 200,000 easyJet shares last week, which takes their combined holding to just below 37%. This is 'a clear message to our directors' says Stelios.

What is it about the easyJet expansion that's making Stelios and his siblings throw their toy planes out of the pram? Well, Stelios, the largest single shareholder in the business, doesn't want the airline's profits to be ploughed back into the business (though buying new aircraft, patching up the old fleet and expanding routes) because he would like to see that profit paid out as dividends instead. Ergo, he wants the cash.
But Stelios would also argue that his position is motivated by more than mere money. He believes that investing in expansion now could stretch easyJet's resources during an uncertain economy. 'Instead of ordering new aircraft, Easyjet should aim for a 10% profit margin, up from 1% four years ago and against the current level of 7%,' he says.