Steve Jobs to appear on a stamp
The late Apple founder is going to front up snail mail. Ah, the philatelic irony...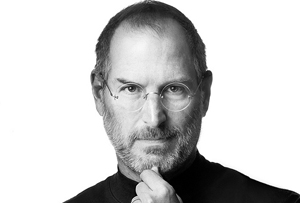 American tech nerds may be tearing themselves away from their Macs and heading down to their local post office next year (if they even know where it is). The revered late Apple founder Steve Jobs is due to appear on US stamps in 2015, a deliciously crunchy irony given that his inventions almost certainly hastened the decline of the humble letter.

The design isn't finalised yet but Jobs will be posted alongside fish, science fiction writers and Elvis Presley, according to a list of future stamp subjects obtained by the Washington Post.

However, the irony may be rather more circular than first meets the eye, Keith Heddle, marketing director of philatelist (a stamp expert if you didn't know) Stanley Gibbons told MT.

'The whole of the digital world wouldn't exist if not for the world's first communication revolution back on 6th May 1840 when Queen Victoria unleashed the Penny Black upon the world, the world's first postage stamp and the iPhone of its day,' Heddle said.

Those Apple fans that think a Jobs stamp will go up in value like his company's shares are, however, liable to be sorely disappointed. 'In terms of investment potential, it's likely to be very small, because it's a going to be a stamp produced in its millions,' Heddle said.
Here are five other entrepreneurs who have appeared on stamps:
1. Henry Ford
Ford is inexplicably on an Afghan stamp.