Steve Varley, EY Chairman: My three top reads
Steve Varley, chairman and managing partner (UK and Ireland) of accountants EY, picks out his top three books.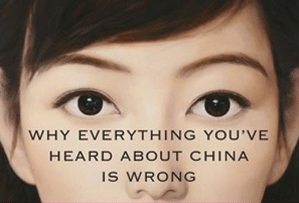 1) Chinese Whispers: Why everything you've heard about China is wrong
Ben Chu W&N, £16.99
I am fascinated by China and have watched its rise with awe. It was where I spent my honeymoon and my work has increasingly taken me there, including on trade missions - EY is the second largest accountancy firm in the country. In this thought-provoking insight into a compelling and complex nation, Ben Chu busts every belief you ever held true about China. Definitely worth a read.
2) Alex Ferguson: My autobiography
Hodder & Stoughton, £25
As a lifelong Liverpool fan, the last thing I wanted to read was this latest book by Sir Alex - but it's a great read. Ferguson reveals his relentless focus on winning and an ambition for his club that has been enduring. Peppered with stories about the likes of Beckham and Keane, Ferguson reveals what it takes to lead a successful, talent-based business and manage difficult personalities.