Steven Pinker's The Sense of Style will get grammar pedants' knickers in a twist
The author is refreshingly dismissive of some long-hallowed 'rules' of good writing, says Chris West.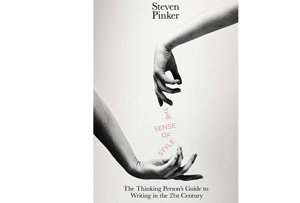 Can an American tell us how to write English, after all the US has done to burglarise our language? Is this something up with which we should put?
Steven Pinker's book debunks a lot of the myths surrounding what you 'should' and 'shouldn't' write in English: like sentences that start with 'like' or end with a preposition; cowardly quotation marks around single words, commas before the final item in a list, and angry letters to supermarkets that offer express check-out lanes for people with 10 items or less.
Pinker is a Harvard professor and he uses his skills in linguistics to surgically snip away at the stitching that holds together the pedants' tightly twisted knickers until they fall to the ground and their fallacies are revealed.