Stop accusing firms of tax-dodging, says E&Y
Mark Otty, one of the UK's leading accountants, has told the Prime Minister that if he doesn't like the UK tax code as it stands, he should change it, and stop accusing companies of wrongdoing.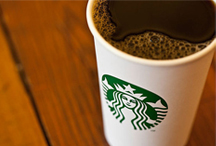 Speaking at the World Economic Forum in Davos, Otty, Ernst & Young's managing partner for Europe, Middle East and Africa, defended the tax practices of the likes of Starbucks, Google and Amazon, insisting these firms do not deserve public and political vitriol as they are obeying UK tax law. It is unfair on their shareholders and staff to expect companies to pay an extra 'moral' tax on top, he said, adding: 'The simplest solution is to stop banging on about morality and change the law.'

His comments follow David Cameron's pledge last week to crack down on tax avoidance. The PM has accused a number of businesses of employing 'aggressive' tactics, alleging that the tiny sums being paid to HMRC raised 'ethical issues'. Notably, he also criticised the 'travelling caravan of lawyers, accountants and financial gurus' who help their clients game the UK tax system. Interestingly, accountant E&Y is exactly the kind of firm that Cameron sees in that caravan...
The whole debate centres on certain tax practices employed by global companies whereby profits are moved around from country to country in order to pay the lowest rate of tax. This is not illegal, although the word 'immoral' has been bandied about with increasing frequency.
Starbucks has already bowed to public pressure, paying £20m over and above its tax bill in an attempt to appease the enraged coffee drinkers boycotting its stores. However, the cafe giant is now paying hardball, threatening to suspend millions of pounds of planned investment in the UK if the attacks continue.