How can you stop graduates job-hopping?
If graduates are leaving their jobs as soon as you've trained them, maybe you need to think about changing your management style...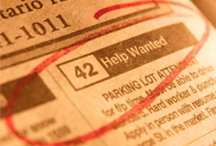 Is the propensity of today's graduates to change jobs every ten minutes all to do with the failings of their managers? That's the suggestion of new research by MT's friends over at The Mind Gym, a training consultancy that works with some of the UK's top companies.

Graduates take, on average, 10 to 14 jobs by the time they're 38 – almost one a year. Since it takes, on average, about nine months to get them fully trained up, that suggests that just as staff are getting competent at their job, they're already on the look-out for their next one. The Mind Gym also uncovered some other rather alarming statistics for managers concerned about staff turnover: almost 60% said they would take job offers from elsewhere, while a quarter are actively looking for another job.

So where's it all going wrong? According to CEO Octavius Black, companies aren't doing enough to motivate staff. Employers, he said, should use a style of management that encourages staff to deliver better results by giving them clear, measurable and stretching goals, and then checking at least once a fortnight whether they're meeting these targets. Mind Gym reckons this 'Dynamic Performance Management' (for so it is called) will increase productivity by 15%.

Now since MT is a fully signed-up member of Mind Gym fan club – check out the training programme we've developed together called The Management Masterclass, if you haven't already done so – we're obviously a bit biased. But it makes sense to us that giving people clearer goals will give them a greater sense of engagement. And for those organisations looking to deliver more for less at the moment – i.e. most of us, but particularly the public sector – it's even more important not to lose your best talent.

Either way, you can find out more about Dynamic Performance Management here. The Mind Gym promises to teach their system in 90-minute sessions, and it also offers an electronic analysis to check whether the Dynamic Performance Management system is being used in your company.
And just for good measure, here are the Mind Gym's five top tips for improving your management systems:

1) Give employees stretching goals and provide fortnightly feedback
2) Use peer reviews
3) Employ commercial coaching based on apprentice-style relationships
4) Adapt roles and career paths to suit the individual
5) Ensure everyone takes their share of responsibility