Is streaming good for the music industry?
Revenue from streaming music has overtaken digital downloads in the US for the first time.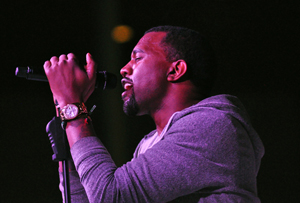 Jay Z's Tidal might be struggling to crack the streaming market, but its wider popularity is showing no sign of abating. In fact, according to the Recording Industry Association of America, streaming music services have displaced digital downloads as the largest source of revenue in the music industry's biggest market.
US revenues from the likes of Spotify, Apple Music and Pandora grew 29% in 2015 to $2.41bn (£1.7bn), accounting for 34.3% of total industry revenues. It was the first time total streaming revenues passed $2bn as every segment of the market grew. It was also good news for the music industry as a whole – after declining in 2014, it grew again last year, selling $7bn worth of music (inching up 0.9% from the year before).
Paid subscription services are the largest and fastest-growing part of the market; the number of paying subscribers to streaming services rose 40% to 10.8m last year. The most popular artists on Spotify were Drake, The Weeknd, Kanye West, Ed Sheeran and Eminem.