Streaming services and Adele drive resurgence of entertainment sales
The popularity of digital services like Netflix and Spotify have energised the lagging sector's revenue to a record high of £6.1bn.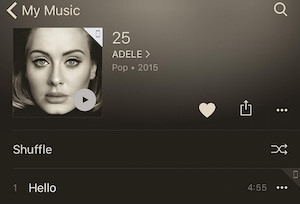 It's been a long time coming – a decade of decline in fact – but finally there's been a resurgence when it comes to the UK's entertainment sector. Sales reached £6.04bn back in 2004, but then began to spiral, reaching a low of £5.2bn in 2012 as Woolworths and Virgin shut up shop.
All looked relatively glum, but now according to the latest figures from the Entertainment Retailers Association (ERA), digital revenues helped to boost the combined games, video and music markets to a record high of £6.1bn for 2015. The trade body, which represents high street retailers as well as the likes of Spotify, found that digital services were propelling growth across all three entertainment sectors and accounted for nearly 60% of all UK entertainment revenues.
The 'freemium' model whereby users can stream music for free (but with adverts), operating with the expectation some will upgrade to paid-for accounts free of advertising, has come under scrutiny over its sustainability. Yet Spotify, Apple Music, Amazon Prime Music and Deezer increased sales by nearly 50% to £251m for the year, as the total UK music market grew 3.5%.