---
Streams
Vida Consultancy founder Rachel MacLynn says a few months of leave is a blink of...
NatWest Group's chairman ponders productivity, unemployment and income inequality.
It's time for firms to switch from short-term survival tactics to serving their customers' post-pandemic...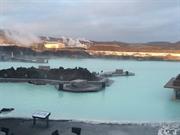 The world of high finance led the nation of 300,000 into the mire of 2008's crash. But now they are booming again.