---
Streams
The case for collective campaigns: why working with your competitors may be the most beneficial...
In Conversation with....eBay UK's general manager Murray Lambell, who tells MT how he's dealt with...
SMEs are expecting to spend an average of £111k on growth strategies in the next...
5 minutes with… Gemma McCall, CEO of discrimination reporting software Culture Shift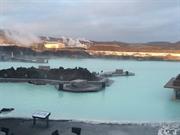 The world of high finance led the nation of 300,000 into the mire of 2008's crash. But now they are booming again.