---
Streams
SPONSORED
As the world slowly recovers, regroups and prepares for a post-Covid world, the business lessons...
As health consciousness increased because of Covid-19, so did the demand for kombucha. But with...
Management Today's panel of leaders share their tips for finding non-obvious talent.
"Job sharing saved my career because I would have otherwise given it up out of...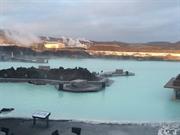 The world of high finance led the nation of 300,000 into the mire of 2008's crash. But now they are booming again.