Stress tests: Is it possible to recession-proof banks?
The UK's major financial institutions all pass the Bank of England's stress tests, even if RBS and Standard Chartered only scrape through.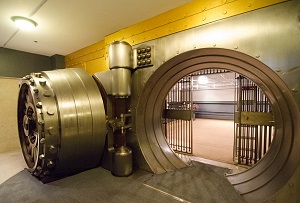 The City breathed a sigh of relief this morning after the country's seven biggest financial institutions passed the Bank of England's dreaded stress tests. Shares were up across the board, led by Barclay's, which rose 4% to 232p by lunchtime.
Nobody likes exams, but count yourself lucky that yours never looked like this. Introduced last year, the central Bank's stress tests involve subjecting banks to a hypothetical cascade of macroeconomic shocks to see whether they could survive without the need for a government bailout.
This year's gruelling scenario was centred on a Chinese hard landing (with growth falling to a low of 1.7%) causing a further collapse in commodity prices and emerging market misery, coupled with $38 oil and a deflationary slump in Europe. As if that wasn't enough, it imagined an extra £40bn in misconduct fines over the next five years. Presumably BoE governor Mark Carney thought bankers didn't have enough pressure in their lives.