What is stress?
There is good stress and bad stress. What effect does it have on our work?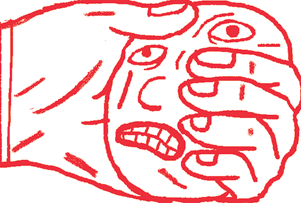 Is this a designer disease afflicting our brave, broad-shouldered leaders, or is it the yoke weighing on the necks of our corporate galley slaves? Does the back strengthen to bear the burden, or does stress alienate us from our goals, relationships and abilities?
The literature on the subject confusingly shows that there is good stress and bad stress, and that mind and body experience stress differently. One thing is clear: our go-faster society has got us strung out with pressure, complexity and uncertainty to an unprecedented degree, paradoxically under conditions of unparalleled material resources, attainable prophylactics and diverting entertainments.
Bosses are rewarded outlandishly, but for tipping their work-life balance in one direction, while the lost certainties of the them-and-us industrial world have left employees bereft of scapegoats and community, so they have no one to blame for any loss of purpose, meaning and contentment. What can one do? Get a dog, take a hike, meditate, play. Find our time.