How to succeed in the sharing economy
CRASH COURSE: It's all about building a business that taps into people's desire to connect with others and makes life convenient.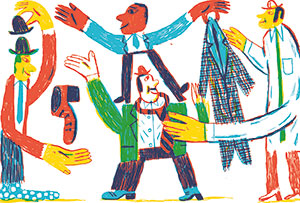 The sharing economy is on the rise. But how do you create a business that will thrive in this brave new world?
Understand. 'The sharing economy is a socio-economic ecosystem built around the sharing of human and physical resources,' says founder of compareandshare.com Benita Matofska. 'There is an estimated $3.5 trillion of idle resources in the world - from sports equipment to accommodation - and in the sharing economy entrepreneurs are using technology to build businesses that connect idle resource with demand.'
It's not just efficiency. It's about people's desire to connect to other people and be part of a community, says Matofska. 'People usually become involved the first time because they want to save money or make money. But having a social conscience is definitely a necessary part of being a sharing economy business. It's about companies having a heart and caring about the planet.' For example, Streetbank encourages people to share household items with neighbours.