Sugar isn't so sweet for ABF
Currency headwinds and the sugar glut drag profits at the Primark owner down 30% to £717m.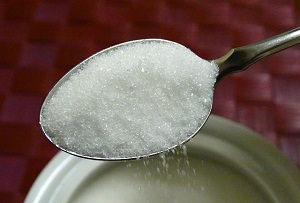 Is there such a thing as too much sugar? Doctors and - British Sugar owner Associated British Foods (ABF) – will tell you there is. The global glut of the sweet stuff has sent prices into a downward spiral, taking profits at ABF's sugar business down 76% to £43m for the year to September 12.
That contributed to an overall pre-tax profit fall of 29.7% for the group to £717m, or a 6.1% fall in operating profit to £1.1bn before losses from the closure of a couple of Chinese sugar factories and the assumption of BP's share in their Hull-based biofuels joint venture, Vivergo Fuels.
In recent times, ABF as a group has been protected from the vagaries of the commodity markets by its groceries and ingredients businesses, which includes Twinning's tea and Allied Bakeries, and by its rather incongruous clothing retailer Primark.