Sugar schmugar - Lloyds to back an extra 30,000 start-ups
Better news for small firms as Lloyds promises to make business borrowing easier - and cheaper.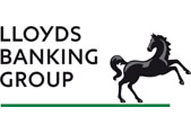 SMEs have had a hard time getting access to loans lately, so they needed Lord Sugar's comments last week – that most of them didn't deserve the cash anyway – like a hole in the head. But there was happier news today, as Lloyds Banking Group pledged to help 300,000 SMEs start up by 2012. Even if this is more about political expediency than altruism, at least one of the high street banks will now be on their side – and better still, Lloyds is even promising not to charge an arm and a leg for the privilege of borrowing…
In an effort to distance itself from criticism of the banks' failure to support SMEs (not to mention grab itself a slice of a market currently dominated by RBS and Barclays), Lloyds is promising to boost access to credit for small and medium-sized firms as part of a so-called '2012 SME charter'. The bank said it would endeavour to 'meet every reasonable request for competitive, commercially priced finance from viable business customers'. We'll have to wait and see what this actually means in practice (how much money will be available, who'll be eligible for it and so on). And it's bound to have been leaned on quite heavily by the Government, which remains its biggest shareholder. But still, it sounds like a step in the right direction.

It also sounds like Lloyds disagrees with Government enterprise czar Lord Sugar, who notoriously suggested last week that 85% of small firms aren't worthy of bank loans. And some new research out from Kingston University adds further grist to the anti-Sugar mill: rather than failing, it suggests, SMEs have actually proven to be surprisingly resilient to the recession – precisely because their size has given them the flexibility to adapt and innovate in changing market conditions. As a result, nearly half of all the SMEs studied (and admittedly it's a relatively small sample set) were able to maintain or increase their levels of profitability between January 2008 and January 2009. There's a turn-up for the books, Surallun.

However, despite these impressive figures, a third of SMEs reported that they'd had an application for external finance turned down, forcing them to look elsewhere instead (friends and family, credit cards, overdrafts etc). This is the gap that Lloyds is presumably hoping to fill – and since it's keen for more custom and promising not to charge more than 1.5% on top of its own cost of money, that should be good news for SMEs.

In today's bulletin:
Cadbury poised to turn up its nose at Kraft
Sugar schmugar - Lloyds to back an extra 30,000 start-ups
Monday morning blues a sickener for employers
Our new blog: Psychology at Work
MT Expert's Ten Top Tips: Make your meetings more productive