Sukhi Kaler: 'I would feel equally guilty if I didn't work'
POWER MUMS: The litigation lawyer talks about missing her children's first steps and why she decided against private school.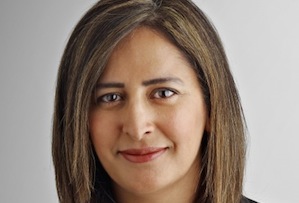 Sukhi Kaler is a partner in international law firm Fasken Martineau, specialising in litigation and dispute resolution. She is married, lives in London and has three daughters aged 16, 14 and 11.
Tell me about your role
I have just emerged from a case that was the longest-running litigation ever in the Commercial Court [lasting for 23 years], worth over $1.2 billion (£750m). We're a small team and most of my career - 15 years - has been spent on it. It was full-on and meant long hours away from my family.
What motivates you to work so hard?
My mum had five children, worked full-time and always had a home-cooked meal on the table: that's a tough act to follow. The Asian work ethic is too ingrained to stay at home and staying at home isn't an easy option either - after every period of maternity leave I've been desperate to get back to work. As much as I feel guilty for working, I know I would feel equally guilty if I didn't work.