Is the sun setting on Aberdeen's oil boom?
What does the oil price slump mean for the Granite City, where 100,000 people depend on the black stuff for their livelihood?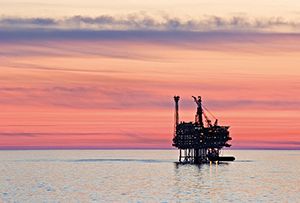 Aberdeen has been riding a wave of black gold since the financial crisis. It has the highest concentration of millionaires and one of the lowest rates of unemployment in the UK. Some locals even talk of rebranding the infamously grey North Sea hub 'Silver City'.
But the skies have been darkening over the granite streets since the oil price started tumbling last summer, from $114 in June to as low as $45 in early February. What Aberdonians don't seem sure of is when the storm will break – and how bad it will be.
'It does feel nervous, there's no question about that,' says Andrew Laing, the deputy chief executive of Aberdeen Asset Management. 'The immediate effect isn't too bad, but within three months, six months, nine months it begins to knock on.'