Sunshine and showers: 158 years of the Met Office
Nurtured by a nation of weather obsessives, what is more quintessentially British than the Met Office? Here's how it got into the business of forecasting.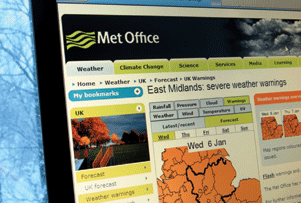 Formative years
In 1854 an experimental department of the Board of Trade was set up under the illustrious command of Captain Robert Fitzroy, RN, who had sailed the globe on HMS Beagle with passenger Charles Darwin. Fitzroy was investigating the possibility of forecasting the weather, as hundreds of ships were lost to storms every year. He established the first weather charts and storm warning system, thus laying the foundations for the science of meteorology. In the 20th century, the Met Office enjoyed its own 'finest hour' when forecaster John Stagg gave General Eisenhower the weather go-ahead for the D-Day landings on 6 June 1944.
Recent history