SuperGroup's Dunkerton ends rollercoaster year on high
The Superdry owner reverses the profit warnings made earlier in the year, and reports a 13% jump in sales. Zara owner Inditex also toasts higher profits.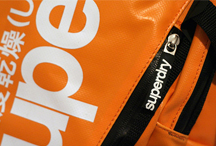 What a difference a year makes. At the beginning of 2012 SuperGroup warned that sales were slipping, and its shares were sent into freefall after an accounting error meant SuperGroup had miscalculated its full-year profits by about £10m. But the owner of the Superdry brand, whose hoodies have been seen on David Beckham and Ed Sheeran, has ended the year in a better shape, with pre-tax profit up 13% to £14.7m in the half year to the end of October.
SuperGroup said its knitwear and coats sold well in the run up to the crucial festive season, pushing like-for-like sales up 3.9%. Total sales increased by 16% to £158.2m as 'growing presence of the brand enhanced sales both in the UK and overseas,' chief executive Julian Dunkerton said. The company also benefited from lower cotton prices and better deals with its suppliers – a boon as the economic outlook remains uncertain and Britons are looking for cheaper alternatives.
SuperGroup's stock is also recovering after a rollercoaster year. SuperGroup's shares dramatically lost 40% of their value in April after the company stunned the City with news that 'arithmetic errors' meant profits would come in at £43m for the financial year, rather than the £50m forecast in February. The company had made its stock market debut in 2010 with shares listed at 500p. They rocketed to £1,899p at one point in early 2011, and now stand at around 550p.