Supine Sony has handed a cyber war victory to North Korea
EDITOR'S BLOG: The last place to look for principles is a Hollywood studio or a Japanese conglomerate. Sony is both, says Matthew Gwyther.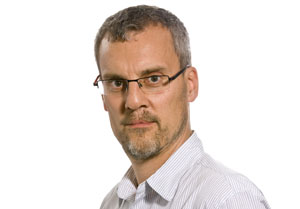 In a week that Islamic extremists have - yet again - ensured was very short on mirth, we have the black farce of 'The Interview' and the North Koreans to give us a dark smirk. The fact that a third-rate Christmas season US date movie has somehow led to an earnest discussion about not only free speech but also national security is a new departure for most of us.
It's a whole new debate about censorship when people are lauding the Twitter pronouncements of Rob Lowe who declared, 'Hollywood has done Neville Chamberlain proud today.' I wonder - in the days when Talent employs those who have actually heard of Neville Chamberlain to tweet on their behalf - which otherwise out-of-work history graduate wrote that for him. When you ghost tweet do you get paid by the letter rather than the word?
The last place you would go to for a principled stand about anything would be a Hollywood Studio or a Japanese corporation. And in Sony Pictures you have a delicious combination of both. You'd be hard-pressed to find a more poisonous nest of vipers than the movie industry in Los Angeles. (It was an age ago that Groucho Marx said, 'Those are my principles and if you don't like them...I have others.' These days principles are for the weakly feckless.)