Suppliers have to stand up to bullies like Premier Foods
That small suppliers are too scared to stand up to big customers is enough evidence to justify an investigation, says Forum of Private Business chief exec Phil Orford.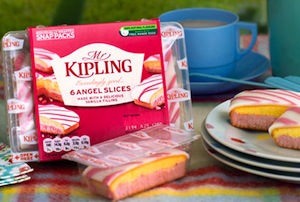 Last week's revelations about Premier Foods' so-called 'pay to stay' bullying tactics came as no surprise to me whatsoever. In fact, the Forum of Private Business exposed the very same practice in November 2013. What has surprised me, though, is how blatant this activity has now become, with a total disregard for suppliers and a similar disregard for any media fallout that might result from their actions. Big buyers feel all powerful.

These practices are now so widespread that they are seen as acceptable procurement methods, aimed at extorting as much cash as possible from the very suppliers who do much to ensure that the manufacturing and retail monoliths have the right products in the right place at the right time. And yet they are abused.

Premier Foods may have been publicly exposed, but their domination and, let's face it, poor results enable them to justify what they are doing as 'supporting their growth'.

The trend of bullying and abusing suppliers is rapidly filtering down the supply chain and is a race to the bottom with no winners, except consumers. What's more, the increasingly wide use of these tactics raises significant questions about why agencies such as the Competitions and Markets Authority (CMA) and the Groceries Code Adjudicator (GCA) have failed to take note of the available evidence.

There is an interesting debate as to whether those on the receiving end – the suppliers themselves – are feeding the monsters by continuing to trade with them and allowing them to get away with what they do. Some suppliers have decided to take their own action by ceasing to trade with one or more of the major retailers and by changing their business model to make themselves more powerful in contract negotiations.

Others try to channel innovation into the consumer environment directly, to those who understand and deserve quality products and, more importantly, who are willing to pay for them. By creating 'brand equity', they empower themselves in the negotiating arena, rather than in continuing to fight the inevitable lost battles with dominating customers.

There are a growing number of manufacturers and suppliers who are avoiding the big four grocery and other major non-grocery retailers. Perhaps it will be the power of the market that will bring the required cultural and ethical changes we need, rather than relying on further regulation or toothless ombudsmen or adjudicators.

But there is no overnight solution. Any change will be longer term, maybe even generational, in timeframe. And while these retailers deliver jobs, cheap food, clothing and electronics and low inflation, it is unlikely that any government or quango will introduce new regulation to crack down on these practices.

What is required is a growing army of suppliers ready and willing to mobilise in the name of change.

Faced with growing pressure, Premier Foods are reported to have withdrawn their 'pay to stay' demands, surely a reaction to a significant drop in share value and a tidal wave of bad press. This is stark evidence that supply chain abusers can be influenced to change policy in the face of public, political and business pressure.

However, the bigger story behind all of this is, of course, the fact that suppliers large and small are just too frightened and unwilling to stand up. The irony is that this fact alone is the best evidence available to justify further investigation into these appalling practices.
Phil Orford is chief executive of the Forum of Private Business