Supreme Court backs banks in overdraft charges row
The court says banks should be able to charge punitive overdraft fees. Great for profits, bad for customers...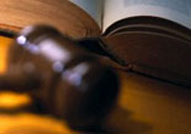 The Supreme Court has surprisingly ruled in favour of the banks in the long-running row over overdraft charges – it's upheld their appeal against an Office of Fair Trading investigation, despite two previous rulings to the contrary. Since they rack up around £2.6bn in these fees every single year, the banks will be cock-a-hoop – but customers who were hoping to get some of these hefty charges refunded will be feeling a lot less chipper...

The point at issue is whether banks should be allowed to charge fees when people go overdrawn on their accounts without authorisation – fees that are often levied at fairly exorbitant rates. The OFT argued that this fell under the Unfair Terms in Consumer Contracts Regulations 1999, a point of view upheld in an initial test case and supported by the court of appeal. However, the Supreme Court thinks otherwise: it reckons these charges are part of the deal we accept when we sign up to a bank account, so there's no reason why we should be able to wriggle out of them later.

This might seem logical. But the problem, according to the OFT and consumer organisations, is the charges are disproportionate: the huge fees that can be charged when someone goes even very slightly overdrawn are subsidising the costs of the whole system, so the very people who can probably afford it least are effectively paying for everyone else. What's more, if the courts say the OFT et al have no power to intervene, banks have carte blanche to make these charges even more punitive (and thus boost their mediocre profits).
It's true enough that banks tell you about these charges in advance, and it is possible to avoid them. But since most of us juggle several accounts, with various monies coming in and going out, it's all too easy to go overdrawn accidentally – and the scale of the charges just doesn't seem fair. In ordinary circumstances, this might seem an irrelevant point. But given the banks' current image problem, these charges are hardly a good way to win back hearts and minds. Imagine the reaction if state-owned RBS suddenly started charging through the nose for overdrafts...
All is not quite lost for the 1m+ people who have already lodged claims against overdraft charges; the OFT has previously said it would explore other avenues if this one failed. But it's certainly a major setback. Unless you're a bank shareholder, that is.