Make sure your promotion doesn't kill your business
If they are implemented well prize draws, competitions and coupon schemes can have a great impact on brand sales and awareness. Done badly, the opposite is true.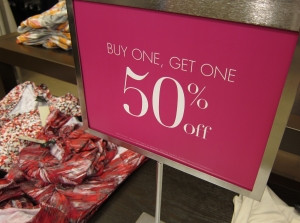 Competitions, prize draws, scratch cards and coupon schemes are common marketing tools. They can produce valuable data, an uplift in sales and deepen both brand loyalty and awareness. However, perhaps because most marketers only run them infrequently, these same promotions are often run badly, costing the brand time, money and resulting in reputational damage to both the brand and the individual marketer!
Tough economic times have made the chances of your promotion backfiring higher than ever. There are two groups of people who are increasingly sophisticated and serious in their approach to entering promotions. 'Compers' are serious hobbyists who supplement their income by entering promotions systematically, often hundreds each week, but within the rules.'Scampers' on the other hand look to defraud promoters with techniques varying from hacking computer systems to steal winning codes through to hiring a call centre to rig a phone vote or forging vouchers.

Taking shortcuts in the planning and implementation of your promotion is a certain route to disaster. Once you have launched the promotion and published the terms and conditions you can't change the time frames, prizes, conditions of entry, judging process or any other aspect of it. So it is important to take the correct amount of time and professional advice in these early stages.
In the UK, to avoid embarrassing publicity, you need to be aware of the British Code of Advertising, Sales Promotion and Direct Marketing Practice (The CAP Code); The Consumer Protection from Unfair Trading Regulations 2008; the Data Protection Act 1998; the Gambling Act 2005; and the Betting, Gaming Lotteries and Amusements (Northern Ireland) Order 1985 all of which have elements to maintain consumer trust in promotions.