Surprise, surprise: eurozone re-enters recession
The eurozone has fallen back into recession as the debt crisis amongst PIIGS counties carries on dampening demand, according to the latest figures.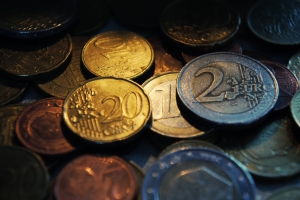 Well, there you have it. Hopes of a late 2012 return to growth and the cloud of doom lifted are dashed. The European statistics organisation Eurostat has announced that the combined economy of the 17-nation single currency bloc contracted by 0.1% between July and September, having shrunk 0.2% in the previous quarter. The figures are a blow for the ailing continental economy, which was last in recession as long ago as 2009.
Conversely, the German economy actually grew 0.2% (down from 0.3% the previous quarter and 0.5% in the first quarter of the year). And a jolly good, thing, too, considering the amount of money it is having to dole out to Greece and Spain just to prevent the euro from imploding altogether. Germany's own stats office, Destatis, said that the country's growth was being driven mainly by 'foreign demand'. People still able to fork out for the occasional Porsche, it seems.
Even in France, GDP rose by 0.2% in the third quarter compared with the second, but the euro-wide averages were not helped by its previous quarter being revised down to -0.1% from the original 0% growth. According to the French stats agency, Insee, the production of goods and services has inched upwards 'after fiver quarters of near stagnation.' As the eurozone's second-largest economy, any upward movement from France is a welcome boost. But alas, on this occasion, it's not enough.