How to survive failure with your soul intact
If you're going to be a failure, at least be a colourful one. That would appear to be Carly Fiorina's motto, judging from her book, Tough Choices.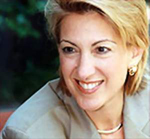 Fiorina's memoirs cover her entire career, but most readers will go straight to the part where she covers her six-year reign as CEO of Hewlett Packard, and in particular the final days before she was unceremoniously dumped by the board last year.
A highly visible figure who cultivated close contacts with Hollywood celebrities, Fiorina approved the lease of two new Gulfstream jets for the HP fleet and proposed that the company move her yacht from the US East Coast to the West Coast. The latter was declined by the board.
In 2002 Fiorina successfully campaigned for a controversial merger with rival company Compaq, which was implemented amid some controversy and was followed by inconsistent results, a decline in share price and a significant loss of managerial talent. As the company's performance slowed, the board became increasingly concerned. In early January 2005, they presented her with a four-page list of issues they had with her performance. A few weeks later, she was sacked.
True to the tough-but-sensitive individual she portrays herself as, Fiorina was hurt by the sacking but survived the experience. A few months later she was telling an audience at North Carolina Agricultural and Technical State University: "The worst thing that I could have imagined happened. I lost my job in the most public way possible, and the press had a field day with it all over the world. And guess what? I'm still here. I am at peace and my soul is intact. I could have given it away and the story would have been different."
Fiorina's intact soul features heavily in Tough Choices. Born to an academic father and artist mother, the young Fiorina studied philosophy at Stanford, dropped out of law school and was rejected by the University of Maryland's MBA programme (she talked her way back in).
After graduate school she joined AT&T, where she used her renowned people skills to chart a rapid route to the top of the company. Along the way, she had to overcome the scepticism of colleagues, who insisted on seeing her as a woman first and an executive second. This she did with style: during one meeting she tried to impress a cocky sales team by stuffing socks down her crotch and announcing: "Our balls are as big as anyone's in this room."
All of which makes her account of her time at HP disappointing. She paints a convincing enough-sounding picture of HP as a dull place with a risk-averse approach and conflict-avoidance culture, but genuine insights into the workings of the company are lacking. The tale of her own demise is told like a straight news story: the facts are there, but the colour and detail are missing. At the end she offers us a sentimental image of herself as a "whole person", soul very much still intact, sitting by a pool while her granddaughter swims.
Source: Tough Choices: A Memoir by Carly Fiorina
Portfolio Books
Review by Nick Loney