How to survive when the regulators come calling
Barely a week passes without news of another big name feeling the heat from the watchdogs. What to do if it's you in their spotlight? Jeremy Hazlehurst investigates.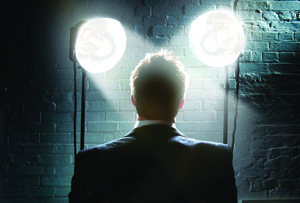 You've got to feel for Dave Lewis (pictured). He was meant to start his new job as CEO of Tesco on 1 October, but was handed the keys a month early to fire-fight a disastrous set of results. The man known as 'drastic Dave' for the way he turned round Unilever's UK arm was already knee-deep in management changes when – oops! – it emerged that the supermarket chain had overstated its half-yearly profit by £250m.
Cue panic and the suspension of several top execs. Warren Buffett said that buying shares in the business had been a 'huge mistake'. The share price plummeted to an 11-year low. And on 1 October, instead of swaggering into his swanky office and feeling smug as he dropped into his comfy big chair, the poor new boss was being informed that the Financial Conduct Authority, the body that regulates the retail industry, was launching an investigation into Tesco's bean-counting botch. Welcome to the hot seat, Dave.
So how do you survive if the regulator comes knocking on your door? It's something that more and more CEOs are going to have to deal with, as the newly minted Financial Conduct Authority shows its claws. The FCA only came into existence in April 2013, when it took over the regulation of the financial sector from the Financial Services Authority, which oversaw markets at a time when banks sold PPI and the banking system almost collapsed.