Susanna Dinnage: "I keep work at work"
INSPIRING WOMEN: The boss of Discovery Networks UK & Ireland on work/life balance and why she never plays the gender card.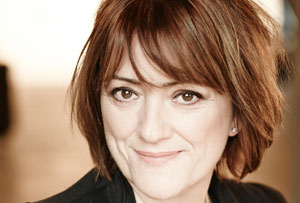 Which businesswoman do you most admire and why?
Anita Roddick. She put her principles at the heart of her business.
Do you have a mentor? If so, who and why?
No, I haven't had a mentor but I have had champions. Those people had faith in me and gave me opportunities to go on to bigger and better roles. I'm currently mentoring four people at Discovery and find it very rewarding.
What's been your biggest business setback/mistake?
Earlier in my career, assuming that a strong performance guaranteed my job was safe when it wasn't. We all need to expect and be prepared for change – especially in media. It is important to ensure you have transferable skills and a profile outside your own company.