SVG cash-call highlights private equity woes
SVG Capital, the major backer of private equity behemoth Permira, has had to ask investors for £200m...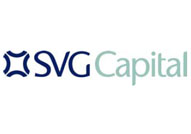 SVG Capital, a publicly-listed investment fund, has been forced into a series of measures to repair its balance sheet, after a year in which the private equity slowdown has torpedoed its asset values and hammered its share price. SVG said today that it would raise £200m from investors, while slashing its fund commitments and renegotiating the terms of its lending agreements. These drastic moves have wiped another 25% off its share price this morning – and shows how bad things have got for big private equity…
SVG is the biggest backer of private equity firm Permira, with over 80% of its funds ploughed into its various products. However, next year it was due to stump up £1.25bn in 'uncalled commitments' (the money it's promised but not yet paid), and it only had about £1bn in the bank – hence the need to get its hands on some extra cash fast. So following a strategic review by JP Morgan Cazenove, it's capped its contribution to Permira's latest fund (cutting its IOU by £450m), changed its loan covenants to give it a bit more headroom (at a cost of about £7m a year in extra fees), and agreed to raise £200m via a rights issue and a share placing. No wonder the markets were spooked...
SVG's recent travails have given Permira a major headache. When it became clear that SVG might not be able to cover its commitments, Permira decided to offer all its investors a chance to cut their payments by 40% - albeit on pretty punitive terms, apparently (which partly explains why just 10% of investors took them up on it). As a result, Permira's fourth buyout fund has been cut by 13% to €9.6bn – although given how hard it seems to be for the big firms to invest at the moment, we can't imagine they're too disappointed about that.