Swapsies: Diageo trades Bushmills for Don Julio tequila
Britain's drinks giant is trading Ireland for Mexico, but will it pay off?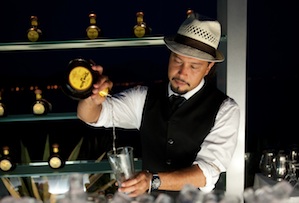 Diageo today announced it had struck a deal with Jose Cuervo owners the Beckmann family to take full ownership of the ultra-premium Don Julio tequila brand in exchange for Bushmills whiskey and an undisclosed cash payment. Don Julio is currently run as a joint venture between Diageo and Jose Cuervo, with the latter responsible for distribution in Mexico.
As Diageo already owns 50% of the tequila brand, it might seem like a bad deal at first glance, but the numbers tell an important story. Bushmills is undoubtedly a strong brand. It's the third biggest Irish whiskey brand in the world and, according to Diageo's annual report volume sales grew 8% last year, making it one of the company's best-performing whiskies.
But consumers are developing a hankering for tequila, which used to be regarded as a foul tasting novelty but is coming to be regarded as a premium spirit. Diageo's volume sales of Don Julio grew by 22% last year, netting £75m compared to £57m for Bushmills.

'This transaction delivers two key objectives for us,' said Diageo CEO Ivan Menezes. 'We have secured our position in the growing super and ultra-premium segments of the tequila category and further strengthened our global footprint by expanding our leading position in Mexico where the growth of spirits has great potential.'