How to tackle the ticking time bomb of older workers
The default retirement age has been scrapped. Managing an ageing workforce could bring new challenges. Employment solicitor Marc Jones negotiates the legal minefield.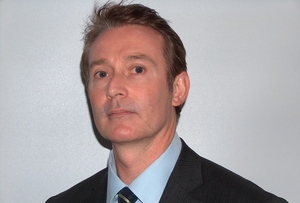 Until 1st October 2011, most businesses adopted the default National Retirement Age (NRA) of 65 for their staff. Under the then law, employers had the right to retire employees at 65, provided they followed the statutory retirement procedures. If such procedures were followed, such a dismissal would be neither unfair nor amount to age discrimination.

Under external pressure from Europe and some internal pressure from organisations like Age UK, the Coalition Government scrapped the NRA and the statutory retirement procedures. On the same day that the NRA ended, the Equality Act 2010 (EqA) consolidated all discrimination laws and changed the way that businesses deal with retirement.
With people living longer, the abolition of the NRA was generally welcomed by those that did not want to, or could not afford to retire. And, for many employers, the new legislation will not prove an issue: hanging on to capable and experienced workers for longer can only be good for business.
But, over the next few years, a number of problems may arise. Firstly, businesses may have to contend with higher payroll costs from retaining older workers for fear that to retire them will end in litigation. This may also make it cost-prohibitive for employers to bring in new blood, which will do nothing to improve the youth unemployment figures nationally.

It will not be long before the adverse consequences of abolishing the NRA will start to bite. The Government does not appear to be sympathetic, as under the Pensions Bill announced in the Queen's Speech this week, the existing complex system will be replaced with a new single-tier pension and bring forward an increase in the state pension age to 67 between 2026 and 2028. Unless you are wealthy or have been financially astute, the average employee by definition may well be working until they are at least 70.

Employers will sooner or later have to decide how to tackle the problem of older employees who by circumstance or design will not want to retire and whose performance, through no fault of their own, deteriorate. So, what is the most efficient way to deal with this? Performance-manage them out of the business? Make life difficult and hope they retire? Create a sham redundancy? Simply pay them off? All of these options are fraught with difficulty and this is a ticking time bomb that, before long, will start to explode

So, what can employers legitimately do? Acas (Advisory, Conciliation and Arbitration Service) advocate having regular conversations with all employees about a business's expectations and what is expected of its employees, their performance and future plans. This should apply to both younger and older employees.