'Take the moral high ground in pursuing your cause' - Dr Geeta Nargund
Meet the IVF pioneer at Inspiring Women in London on November 19.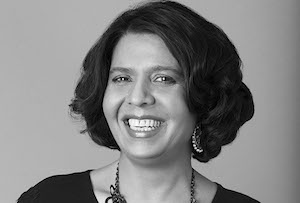 Who has inspired you in business?
Anita Roddick, who founded The Body Shop, as she sought to make a positive difference and become a real game changer in her industry.
What has been your biggest setback and how did you overcome it?
I have dedicated my career to advancing the reach of 'drug-free', 'low-drug' and accessible IVF treatments, with the aim of protecting both the short and long-term health of women and babies. Yet in an industry dominated by men and powerful drug companies there have been many setbacks in both getting the message out there and gaining acceptance and credibility amongst the medical community. The only way to overcome this has been through sheer relentless determination, and by seeking international collaboration amongst my peers to produce definitive scientific evidence that cannot be disputed.
What is the biggest challenge still facing women in business today and how should it be solved?
The lack of part-time and flexible working opportunities within the business world is definitely one of the biggest challenges for women's advancement. This is essential for those who wish to balance both family life and a career, and prevent women having to choose one or the other. By creating flexible employment opportunities and promoting gender equality at every level we will move closer to the point where women can indeed 'have it all'.