Takeover Panel to look again at 'Cadbury law'
Rules forcing companies to complete takeover deals within a 28-day time limit will be reviewed by the Takeover Panel following complaints from buyers and bankers.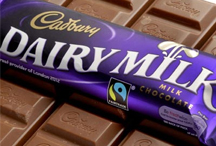 The Takeover Panel is reviewing provisions set out under the so-called Cadbury law, after complaints from the banking and business community that the rules make it near-impossible to carry out proper due diligence before takeovers. They blame the 28-day deadline for the failure of around 40% of merger deals in the last 12 months, including Glencore and Xstrata and BAE and EADS. These firms all missed their initial deadline under Takeover Panel rules, forcing them to reveal more sensitive information to the market, and to request extensions on the deal.
The Code Committee is the oversight body for takeover rules, and is planning to look at how the Cadbury law has affected the takeover market. But apparently deal insiders say that the rules have made the due diligence period too restrictive, and that limiting the amount of information available to shareholders has a negative impact on deals. Many have also complained that the restrictions make the situation worse within a deal market that is already depressed, and the effect of volatile financial markets putting people off doing deals anyway.
The Takeover Panel's deputy director, Tony Pullinger, has said that the rule changes are aimed at giving target companies more power, because under old rules they could find their share price strongly affected by 'virtual bids' which never came to fruition. He said: 'The Panel has always sought to strike a fair balance between the differing interests of parties involved in bids. In imposing a Put Up or Shut UP deadline in every case, the Panel intended to address the tactical advantage which bidders had obtained over target companies, and to level the playing field.'