Talent can't be bought - managers have to develop it
EVERYTHING YOU KNOW ABOUT BUSINESS IS WRONG: If you want the best talent you have to buy it.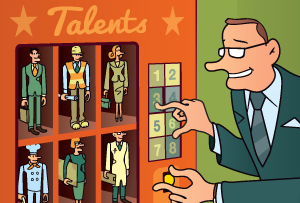 I was talking recently with an HR specialist about what 'talent strategy' would suit a certain large supermarket chain seeking to get out of a hole of its own making. The specialist's ideas were based on getting rid of people who didn't have the 'talent' required and replacing them with others who did.
Anyone looking at this question in such reductive terms is making assumptions that need careful scrutiny. Firstly, that 'talent' is something that exists, and is created, outside the organisation. Secondly, you are assuming that you can then profitably acquire it.
The first assumption, that 'talent' exists out there for the finding, leads you down a strategic dead end. If you are competing for the same people in order to do broadly the same things as everyone else, you are a me-too business and well on your way to becoming a commodity.